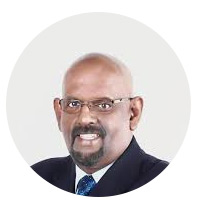 On behalf of the Malaysian Medical Association, I am honoured and delighted to welcome you to the Online Contraceptive Course. I believe we have chosen a platform that guarantees a successful execution of the objectives of the course.
This Online Contraceptive Course is an instrumental program, tailored primarily to ensure an avenue for GPs to access online teachings and simultaneously to provide a wider reach for contraceptive teachings, to enhance GPs' skills in providing better care for women's health which form a substantial proportion of primary care practice and to assist GPs in obtaining CPD points as a requisite for APC renewal at minimal cost.
Further, this course is expected to become an excellent aid for the Postgraduate students in Family Medicine and O&G and to ensure uniformity of care provided to women nationwide.
We have a great line-up of course writers including diverse specialists nationwide who are proficient in contraceptive teachings and the course will be on the foundation of the highly successful OGSM contraceptive course that had been conducted a greater number of times nationwide in the past 18 months.
We truly fathom the need for our doctors to be supported professionally, thus, rest assured of our distinguished role as a CME provider. We will never break the trust our valued doctors have put in us. We will ensure, that all processes will be made easier instead of burdening the profession. We thank the Organizing Committee members who have worked extremely hard for this program.
Prepare yourself to be challenged, inspired and remarkably cultivated. I am looking forward to your participation in this Online Contraceptive Course at what promises to be the most beneficial and fruitful program!
DR RAVINDRAN R. NAIDU
President
Malaysia Medical Association