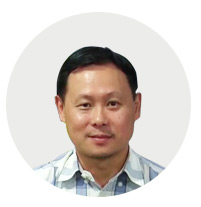 Dear Colleagues,
Welcome to the MMA Online Contraceptive course. This course is designed and written for the practising Health Care Professionals. It aims to emphasize the most important and relevant practice points when dealing with the reproductive needs of Women and girls. The modules are based on International  updated guidelines in Sexual and Reproductive Health which are the core of women healthcare.
In so doing, we hope to impart critical knowledge and raise the level of care given in saving the lives of women and infants.
We hope you enjoy going through this course and find it useful for your practice.
For further informations, please look up the latest WHO Guidelines as well as the updated Guidelines of the Faculty of Sexual and Reproductive Healthcare from which most of the contents of this course are based.
Thank you and i wish you every success in the course.
DR JOHN TEO
Coordinator and Contributor of the MMA Online Contraceptive Course